Film, television and advertising markets are increasingly opening up worldwide to try new technologies. Often using the same equipment we have in our backpack. After all, in recent years, technologies and technical possibilities have evolved so much that it does not become so necessary to spend thousands of dollars on cameras, lenses and accessories to have great results.
In Brazil a person who has stood out in the use of these new technologies is Bruno Miguel. He has recently won 8 international awards and more than 12 national awards including the Cannes Lions Awards and the United States' biggest award, Clio Awards. Bruno Miguel also signs campaigns for Coca-Cola, Texaco, Google, GOL, Fox, Amil, Dominos and Pizza Hut.
Tim – Mesa Redonda
Setup: 5 Cameras A7s2 ( Lens sigma Art ) + Shogun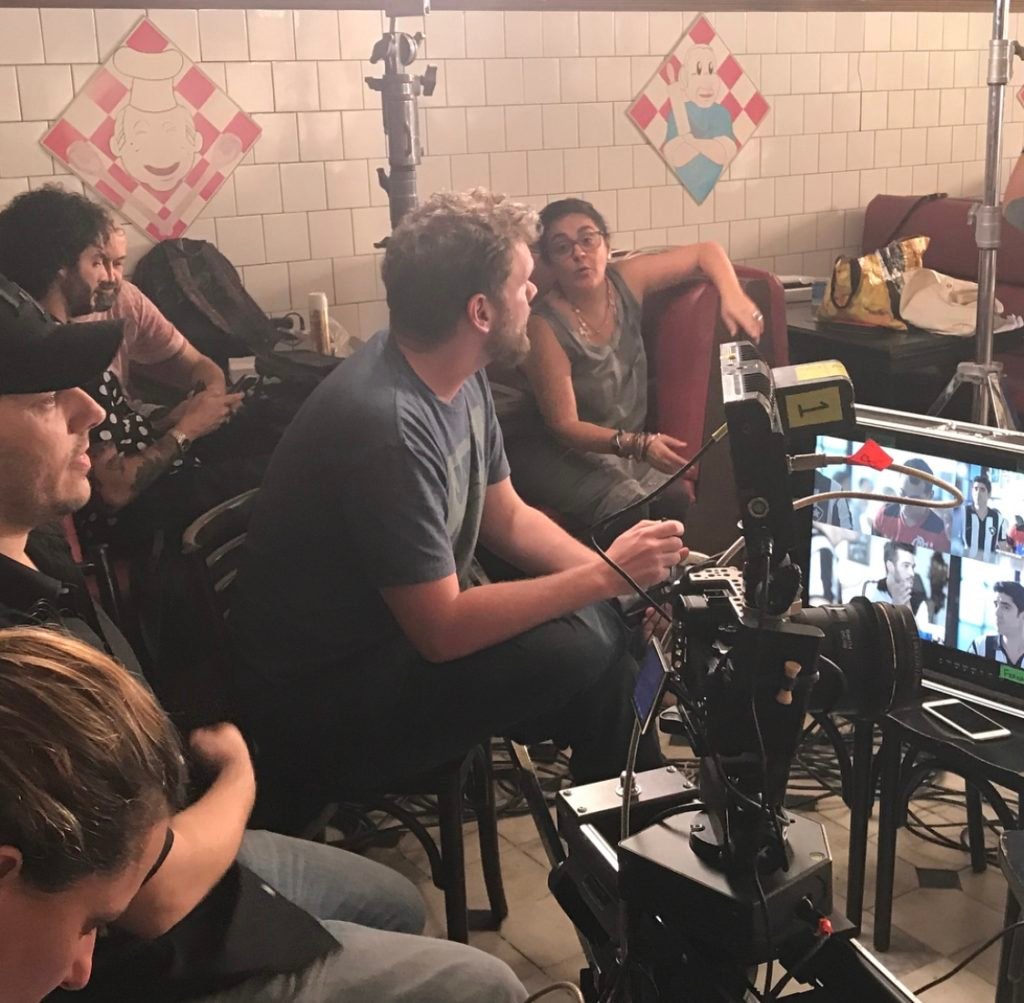 Bruno Miguel was one of the pioneers to break this barrier in the advertising market and introduce great productions, low cost cameras like sony A7s and lenses like
series SIGMA ART. – "When you get a movie of 500 thousand reais and propose to film with a
camera that costs less than $ 3,000, they think you are crazy. "- Says the director.
But his technical choices were grounded by other factors. Bruno did not want to
to use the A7s for its cost value, but because he saw advantages in this equipment
which were important for each project. Bruno speaks with propriety, since he is also
Director of Photography associated with ABC and won the award for best commercial photography in the 2014 Columnists Award with his film Judo for Infraero.- "Portability in
allows you to rig the camera in more creative ways. The large sensor size makes all the
difference when we shoot for example, inside a store, as we did recently
for "Casa e Video", and for the campaign of Unno Supermarkets chain with the presenter Ana Maria Braga. Since we can not show in the final commercial,
any product brand, the only way is to blur. " In a certain film for the Extra Journal, the
director attempted to film a scene of darker nature and low light with a RED and was scared by the presence of noise coming from the sensor. "RED is a wonderful camera but it is definitely not the best option for a scene with a lack of brightness. " The Sony a7s2 was the great solution, as the camera sensor was designed with the best results in low light conditions.
Infraero – Olympic Judo
Setup: Camera A7s2 ( Lens sigma Art ) + Shogun
The jump was due to an in-depth study of workflow, which comprised
from the choice in the recording format, to the guidelines that would define the best path
of color correction and color grid in post-production. Working alongside big names
Marcelo Brasil "Policia Federal: a Lei é para todos" (Federal Police: The Law is for All), Flavio Zangrandi (Rock In Rio), Jacques Cheuiches "Edificio Master, uma professora muito maluquinha" (Master Building, A very crazy teacher), Bruno studied and developed an ideal workflow through many tests, and studies, and the result you see in many movies that are now TV. – "Sometimes customers question and wonder when they see the equipment,
but then you will soon show them incredible results made with these equipments and
soon they feel safe. "

The lenses choice is always evaluated considering options that would initially be out of the picture. The market has a penchant for Arri Master Primes, Cooke, Zeiss and Angieneux, but we put the Leica-R series lenses, the incredible Sigma Art and even Canon (L serie and CNE cinema).
We made such beautiful films as the "Time to Fly for Gol" series and the film for the Transport Department using low-cost equipment such as Sony a7s2, sigma art 1.4 lenses and the shogun inferno. – "The technology is already so advanced, that now we just have to study the best way to get the best result."
We now have 20x more technology than there were 15 years ago, and using it
you can achieve incredible results.
"Rafael Kent, has also used a7s2 in his productions and the result is always amazing. " Says Bruno about his co-director who has made films for Skol and McDonalds. The campaign-series "NA BOA" – Made for BEER ANTARCTICA by the 02 films, have also used A7s2 with film lenses, and the result is fantastic from a technical and artistic point of view.
I have also used the Sony A7s and A6500 in several feature length films that have participated in the most important Brazilian film festivals such as Brasilia's Brazilian Film Festival competing with 54 other productions that used ARRI, São Paulo and Rio Film Festival, among other festivals and 2 of them got to strive in several cinemas in several states.
You may watch Bruno's videos in his website moviemachine.com.br