Samyang announced a brand new line of cinema lenses that are compact, lightweight, and carbon fiber-built, and designed to work with the latest 8K cinema cameras. The Xeen CF Professional Cine Lenses come with high-definition video compatibility, all in a lighter build.
Samyang notes that this group is the first full-frame cine lens series to be constructed with carbon fiber, as opposed to metal, making them durable and lightweight. The series consists of the 24mm T1.5, 50mm T1.5, and the 85mm T1.5, in Canon EF, Sony E, and PL mounts, and will be available in November 2019. Two additional lenses — the 16mm T2.6, and the 35mm T1.5 — will join the lineup in 2020.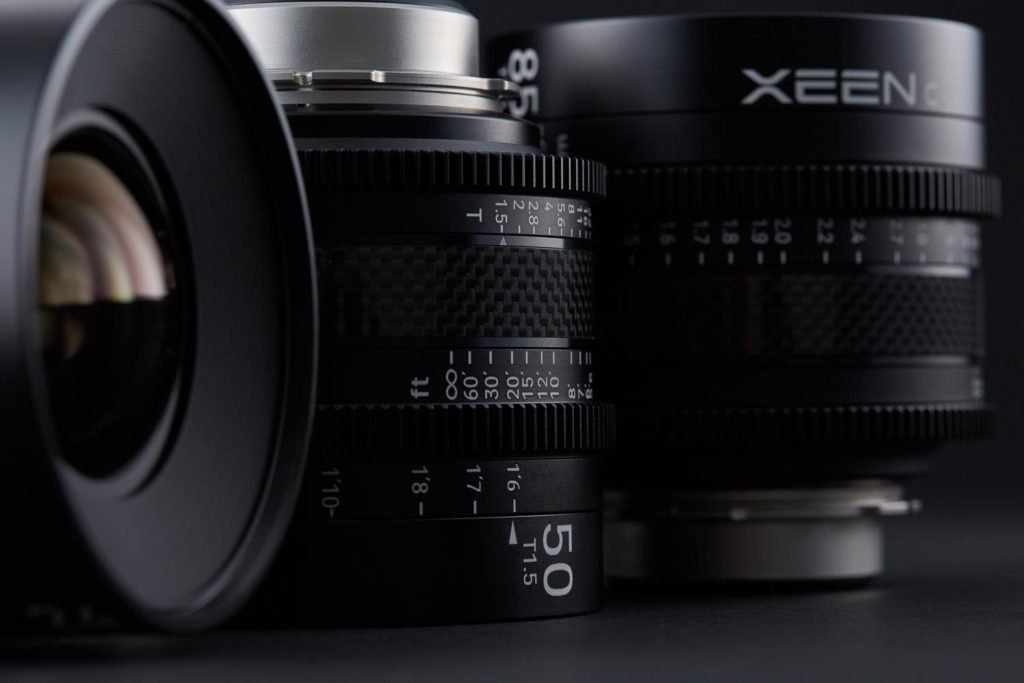 The lenses weigh, on average, 2.1 pounds (.93kg), and are compatible with drones and gimbals, in addition to cinema cameras with large image sensors and 8K shooting.
The lenses all include a T1.5 aperture, X-coating technology, an 11-blade diaphragm, and allow for impressive usage in low-light conditions and impressive bokeh.
Tech Specs
8K coverage
Carbon Fiber design
Luminous focus markings
11-blade aperture
XEEN CF 16mm T2.6 (available 2020)
XEEN CF 24mm T1.5 (available Nov 2019)
XEEN CF 35mm T1.5 (available 2020)
XEEN CF 50mm T1.5 (available Nov 2019)
XEEN CF 85mm T1.5 (available Nov 2019)
PL, Canon EF, Sony E mount
2.1lb/.93kg in PL
XEEN CF SPECIFICATIONS